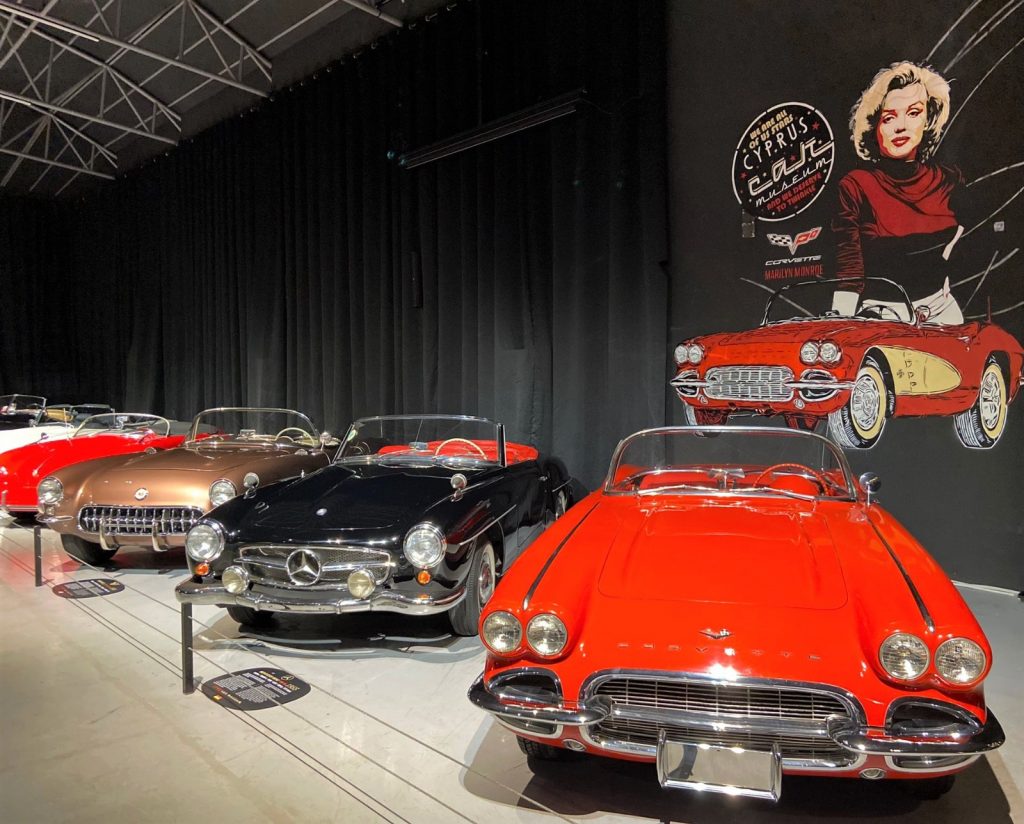 With its rich collection, the Cyprus Car Museum reveals the development and history of the modern world through the transformation of automobiles. More than 150 classic cars are exhibited in the museum, located on the Near East University Campus in Nicosia. The oldest vehicle in the museum is the 1901 model Crest Mobile. In addition to this vehicle, which has the distinction of being the only one in the world, dozens of automobiles from every period of 120 years of history from the beginning of the 1900s to the present draw visitors into a time tunnel.
The museum continues to renew itself as dynamic and colorful as the classic cars it exhibits. While the newly opened gallery of the museum brings together powerful classic sports cars, it also opens the doors of new worlds to its visitors with its unique ship model collection and sculptures. The place where GÜNSEL, the domestic car of the Turkish Republic of Northern Cyprus, was born, is also a part of automobile history in this respect.
The new gallery brings together many legendary classic sports cars under the same roof.
The newly opened gallery of the Cyprus Car Museum is entered by passing through a bus formerly used on the Islington Angel 149 line in London. The 1979 Ferrari 308 GTS hanging on the wall of the museum reveals the magnificence of speed. In addition to Jaguar, the first mass-produced car to exceed the 300 km speed limit , it is possible to see many legendary sports cars such as Lamborghini Murcielago Roadster, Dodge Viper SRT10 Final Edition, FORD GT 40 in this extraordinary hall. In the main hall of the museum, besides important examples of automobile history such as 1901 Model Crestmobile, 1903 model Wolseley and 1909 model Buick, 1918 T Ford Runabout and 1930 Willys Overland Whippet Deluxe, 1964 Dodge Dart, 1970 Ford Escort Mk1 RS 2000, visitors can see many of the most flamboyant vehicles of their era under the same roof.
Cyprus Car Museum is open to visitors every day of the week!
Bringing a rich collection of classic cars together with its visitors, the Cyprus Car Museum can be visited every day of the week. Cyprus Car Museum located on the Near East University Campus, together with the Cyprus Museum of Modern Arts and the Cyprus Herbarium and Natural History Museum, offers its visitors a journey where history and art are intertwined.